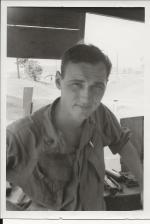 Carl Alex Kayser
January 1, 1944 – January 4, 2021
Cleveland, Ohio
Carl was the son of Emil & Maria Ziegler Kayser, immigrants from Germany. He graduated from Webster High School in 1962 with a Regents scholarship. After graduating from R.I.T., Carl received his Masters from SUNY Albany in Mathematics. He then volunteered for the Army, serving for his country twice in Viet Nam as a MP, receiving a Bronze Star for his service. Carl studied for his Ph.D. and was scouted by the U.S. Department of Labor. He worked as a Data Base Administrator and quickly became the expert for the entire Bureau of Labor Statistics, where he worked for 37 years.
Carl's hobbies included photography, skiing, cooking, remodeling, reading, bridge, and sharing time with his family. Carl's family sincerely thanks the nursing staff at the VA in Cleveland. Carl leaves his brother Robert in Dallas, TX, sisters Linda (Whitey) Heaphy in Raleigh, NC and Margaret (John) Phillips in Columbus, OH, niece Tara (James) Monefeldt, nephews Ryan (Stephanie) Phillips, Brian (Roxanne) & Kevin (Beth) Heaphy, 5 grandnieces, and 2 grandnephews. Internment at the convenience of the family. Donations can be made to Paralyzed Veterans of America Spinal Cord Research Foundation, 801 Eighteenth Street NW, Washington DC, 20006-3517 or the charity of your choice.
Share This Life, Choose Your Platform!