Welcome to Cleveland Burial & Cremation Co.
@ Malloy Esposito
At Cleveland Burial & Cremation Co. @ Malloy Esposito, we are proud to be the Cleveland, Akron and Lorain area's first and most trusted provider of affordable burial and cremation services. For over 36 years, Northeast Ohio hospices, veterans, and their families have turned to Cleveland Burial & Cremation Co. @ Malloy Esposito for fair, simple, compassionate and inexpensive cremations and burials.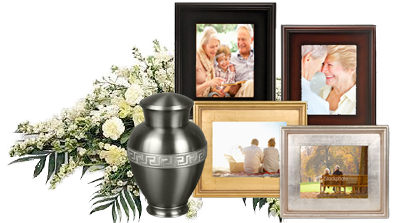 Complete Cremation Packages Starting At
$1,295.00
Cremation with Private Identification
$2,095.00
Cremation with Memorial Gathering
Preplanning
Preplanning, your Cleveland cremation or burial, gives you the ability to make your own decisions about what you want, as well as the chance to save money.
When you preplan your cremation or burial, you get to:
Show your family that you love them by taking the burden of planning out of their hands
Communicate your wishes and desires by creating your own cremation or burial plan
Fund your cremation or burial plan on a schedule that works for you, instead of leaving your family with costly bills during a difficult time
Someone Has Passed
If someone has died, call us at 216-221-3380
Cleveland families who have recently lost a loved one are tasked with making tough decisions about end-of-life planning during a difficult time. We area are here to help you with your at-need cremation or burial arrangements.
Call us with any questions you have about the immediate need cremation or burial process, or for help selecting the best cremation or burial package for your family. Our experienced professionals handle all of the details of your cremation or burial.
Veteran Benefits
The special people who serve our country are entitled to their own cremation or burial benefits and plans, so call us to discuss our veteran's cremation or burial plans.
Our professional staff will arrange for military honors at the cemetery or church of your choice. This service is at no charge to the veteran, or their family and is to provide a lasting memorial to honor the veteran with a final salute, including the playing of taps and presentation of the U.S. Flag.
Cleveland Burial & Cremation @ Malloy-Esposito
1575 West 117th Cleveland, Ohio 44107
Phone: 216-221-3380