Benefits Available for Veterans Who Wish to be Cremated
There are several benefits available for veterans who wish to be cremated. These benefits are provided by the Department of Veterans Affairs (VA) and are designed to honor the service and sacrifice of those who have served in the United States Armed Forces.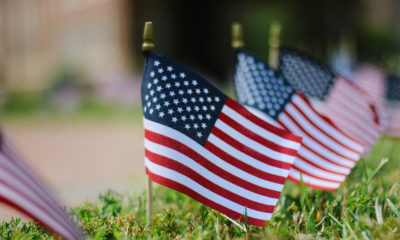 Cremation allowance
The VA provides a cremation allowance to eligible veterans to help cover the cost of cremation services. The amount of the allowance varies depending on several factors, including the veteran's circumstances at the time of death and whether or not they were receiving VA benefits.
Free urn or niche
The VA also provides a free urn or niche for the cremated remains of eligible veterans. The urn or niche is provided for placement in a national cemetery, state veterans cemetery, or a VA-funded private cemetery.
Burial in a national cemetery
Eligible veterans can be buried in a national cemetery, which includes a gravesite or columbarium niche, burial flag, and military funeral honors. Veterans who choose cremation can also have their remains interred in a columbarium niche in a national cemetery.
In Northeast Ohio we have the distinct privilege of having a National Cemetery located within driving distance. The Honorably Discharged Veterans may be eligible to receive a gravesite, opening and closing of the grave, perpetual care and a Government headstone or marker at no cost to the family.
Cremated remains are buried or interned in national cemeteries in the same manner and with the same honors as casketed remains.
Military funeral honors
All eligible veterans are entitled to military funeral honors, which include a folding and presenting of the United States burial flag, playing of Taps, and a rifle salute. These honors can be provided at the funeral or memorial service, as well as the burial or interment.
Presidential Memorial Certificate
The VA also provides a Presidential Memorial Certificate (PMC) to honor the memory of eligible veterans. The PMC is a certificate signed by the President of the United States and expresses the nation's gratitude for the veteran's service.
These benefits are available to eligible veterans who have served in the United States Armed Forces and have received an honorable discharge. If you are a veteran or the family member of a veteran who wishes to be cremated, it's essential to speak with a funeral director and the VA to learn more about the benefits available and how to apply for them.