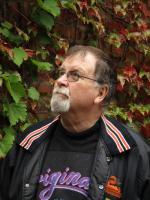 Bruce was a member of St. Paul's Episcopal Church in Cleveland, Ohio. As the son of British immigrants with the Church of England, Bruce was christened at Christ Church in Shaker Heights, Ohio.
Bruce served in the U. S. Coast Guard as a Hospital Corpsman and was stationed on the great Lakes. Bruce belonged to Vietnam Veterans of America and The American Legion. His dedication to service extended well into his 60's as he marched in the Memorial Day Parade as often as he could around work and family responsibilities.
Bruce was a long-time member of Alcoholics Anonymous (AA), finding his ministry serving other alcoholics with a special place in his heart for alcoholic veterans.
Bruce was trained as a secondary education teacher, having received his Bachelor's degree at Wisconsin State University – River Falls in 1972.
Bruce was the son of Douglas and Nora, father of Justin Tash, Peter Lawton, and Catherine Anne Schopp (KJ).
Bruce met Suzette at University of Wisconsin River Falls in 1968 and the were wed on September 28, 1974. They raised their three children in Parma, Ohio.
Bruce played the upright base, was a geographer, enjoyed trains, and loved music.
Bruce was preceded in death by his parents Douglas and Nora and brothers Barry and David. Bruce was survived in death by wife Suzette and his three children and son-in-law.
Share This Life, Choose Your Platform!