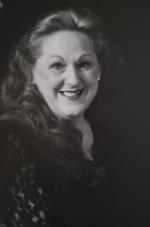 Florence Rita Schwarzwalder (Galvin) passed away on Sunday, November 28, 2021 after a long illness. She was born on October 17, 1946 in Cleveland, Ohio. She is survived by her three daughters; Sharri Merz (James), of Medina, OH, Shelly Rasmussen, (Kris Surovjak), of Walla Walla, Washington, and Stacie Servidio (David) of North Olmsted, OH, along with her eight grandchildren; James Merz II (Rachel), Michael Merz (Brittany), Emily Rasmussen, Hannah Rasmussen, Matthew Rasmussen, Jacob Servidio, Zachary Servidio and Lucas Servidio, and one great-granddaughter, Violet Merz. She is also survived by her sister, Mary Lou Alloway, of Belpre, OH along with nephews Carl Alloway and John Alloway and her niece, Linda Gregg. She was preceded in death by her Mother Lucille Moyer, brother-in-law Carl Alloway, and nephew Michael Alloway.
Flo loved her children and grandchildren, and took great pride in their accomplishments. She enjoyed many summer vacations on the beaches of Cape Cod with her family and dreamed of traveling to Scotland to visit the Highlands. She also loved watching British television programs and drinking chocolate malts. She will be fondly remembered for drawing angel wings on every card and letter she sent, and telling her family she loved them to the moon and back.
A memorial service will be held in early 2022. The family requests that remembrances be made in the form of contributions to the Hospice of the Western Reserve.
Share This Life, Choose Your Platform!