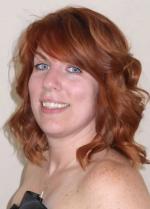 On Tuesday, January 28 2020, Lindsey Marie Ballas, loving mother, daughter, and sister, passed away at the age of 34 after her ongoing battle with metastatic breast cancer. She was born on February 1, 1985.
She was preceded in death by her mother Donna Ballas. She is survived by her beloved companion Matt Pennington, and their two children, Madalyn and Matthew, her father Al Ballas, her sister Kim, her grandmother Carol, and many others who were touched and loved deeply by her, including her dogs Bruno and Louie.
After attending Lorain County Joint Vocational School for Cosmetology and graduating from Avon High School, Lindsey owned and operated "Lindsey's House of Style" since the age of 18. It suited her entrepreneurial and outgoing heart. She made countless friends doing this, her staff and customers from the salon loved her very much.
While her business grew increasingly more prominent, her family was of foremost importance in her life. She treasured her children and embraced every moment with them, while instilling in them the same strong values which made her the strong woman she was. She looked forward to their family vacations to Myrtle Beach every spring, shopping at resale shops while she was out and about, and staying active by spreading awareness for metastatic breast cancer with the group Metavivors.
She fought this dreaded disease for five and a half years and alongside her was not only her friends and family, but also Dr. Abraham, who helped keep her going for the entirety of her diagnosis. Lindsey will be dearly missed and forever cherished in our hearts as one of the strongest women to ever grace us with her presence.
Please join us celebrating Lindsey's life on Sunday, February 2, 2020 at Tom's Country Place located at 3442 Stoney Ridge Rd, Avon, Ohio at 1:00pm – 4:00pm. All are welcome and flowers or donations are truly appreciated.
Share This Life, Choose Your Platform!