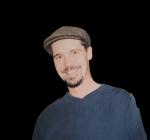 Walter Bochenek of Cleveland Ohio entered life January 2, 1973 to Janet (Steve) Wagner and the late Walter C. Bochenek. On April 27, 2022, he entered eternal life.
Wally graduated from Benedictine High School in 1991 and was employed by the United States Postal Service for over 20 years. He was a life-long Cleveland Indians fan and a proud Polish American.
Wally is survived by his siblings; Case (Matt Garson) Bochenek, Joseph (Molly) Bochenek, Julianna (Marlon) Davis, and Brian (Angie) Bochenek.
Wally, "Uncle Fun" as he was known, was a loving uncle to Dallas, Parker, Paige, Calum, Madelyn, Jillian, Max, Ella, Gus, Connor, Emma, and Megan.
A Celebration of Life will be held at Malloy-Esposito Celebration Center located at 6384 Pearl Rd, Parma Heights, 44129 on May 21, 2022 from 1:00 – 4:00 p.m.
Share This Life, Choose Your Platform!