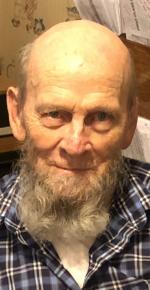 Robert Phil Cogar, age 86 of Cleveland, Ohio passed away on August 15, 2019 peacefully at home after a recent battle with cancer.
He was born in Webster Springs, West Virginia on March 12, 1933, son of the late Ballard and Amy (née Rose) Cogar. He was predeceased by his siblings Herman (Ruth), Tommy (Jane Maralee), Harry, Connell and Eulajean. He is survived by his wife Dorothy (née Beaverson) of 61 years of marriage; his son Kent (Barbara) Cogar; his daughters Kim (Tom) Bacisin and Karen Cogar; his seven grandchildren; Jesse Cogar, Leia (Mike) Mandato, Sara (Brian) Toich, Anna (Trevor) Poole, David Bacisin, Bryon Cogar and Hannah Cogar; and his three great-grandchildren. He is also survived by his sisters-in-law Gaila Cogar and Ula Lee Cogar and several nieces and nephews.
Phil graduated from Cowen High School in 1951 and enlisted in the U.S. Navy in February 1952. While in the Navy, he graduated from a six-month Class "A" radio school in Bainbridge, Maryland which later awarded him the duties of radio operator. He copied fleet broadcast in international Morse code aboard the U.S. Navy ship, USS Rankin. He served during the Korean War and was deployed several times to the Mediterranean and Caribbean Seas. He was honorably discharged in January 1956 as a Radioman Petty Officer Second Class.
In December 1956, he became employed as an Air Traffic Controller and spent the next 10 weeks in air traffic controller training school in Oklahoma City, OK. After his training, he was assigned to the Toledo Express Airport. One year later, he met his future wife Dorothy Beaverson at the Toledo Terminal Restaurant & Coffee Shop where she worked. They were married shortly thereafter in April 1958. Throughout his career, Phil bid on and was accepted to controller positions in various locations, including Burlington, VT, Lexington, KY, Youngstown, OH and back to Toledo, OH. In 1968, he bid on a position at Cleveland Hopkins International Airport. After his bid was accepted, Phil, Dorothy and their three children made Cleveland their home. He served as a Controller until 1972, then serving as a Controller Supervisor until 1982. He worked under contract until 1985 when he began his full-time retirement.
Phil's hobbies included fishing, building model airplanes, woodworking projects (anything from miniature cartoon characters, picture frames, puzzles and building his own deck [with the help of his son]), fixing and building things for around the house, playing cards, assembling and operating trains in his computer railroad simulator program, gardening and spending time outdoors.
There will be a brief military service at the Ohio Western Reserve National Cemetery located at 10175 Rawiga Road, Rittman, OH 44270 on Wednesday, August 21, 2019 at 2:30 p.m. In lieu of flowers, donations may be made to the Hospice of the Western Reserve (Westlake location) in memory of Robert Phil Cogar at hospicewr.org.
Share This Life, Choose Your Platform!