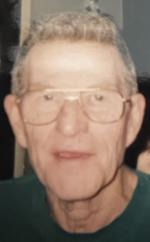 William Thomas Farrer Jr., 93, of Lakewood, sadly passed away on March 5, 2023. Tom was born to William Thomas Farrer Sr. and Ila Jeanette (Fawcett) on March 9, 1929, in Peoria, Illinois.
His family will remember him as a man who had stories for days, jokes to follow, and more wisdom than time to share.
Tom was preceded in death by Sandra (85), his wife of 44 years, his sister, Ethel Ann Riha (87), his son, Scott (62), and former wives Barbara Hedrick (40) and Eileen Turner (76). He is survived by his little sister Dorothy Spychalski and his children Mary Jane Till, Steven (Dawn), Dave (Sharon), and Tommy (Linda), his stepchildren Diane Castle, Terry (Lynne) Hinkle, Kevin (Laura) Hinkle and Greg Bradford.
He will be greatly missed by his much loved and numerous grandchildren, great grandchildren and great great grandchildren.
Please join us in celebrating Tom's life this Saturday, March 11, 2023, with an open house from 12 – 6 at Tommy and Linda's house. We will have a special tribute for Tom's son, Scott, who unexpectedly passed away January 26, 2023.
Share This Life, Choose Your Platform!