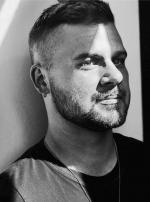 Beloved Jacob Gordon Hunt, child of Ellen & Willard Hunt, brother to Andrew & Christina Hunt, and Christian Sonderegger & Catherine Dreyfus, boyfriend to Maximilian Greenberg, uncle to Maxwell & Louise Hunt, and Charlie & Capucine Sonderegger, passed away at the age of 32 on Monday, October 7, 2019.
Jacob was an ardent lover of nature and animals, an accomplished artist, and a man with a truly giving heart. He was homeschooled and chose a career as a paramedic. Jacob collaborated with his brother Christian to create a documentary about his life, "Coby," which premiered at Cannes Film Festival. Jacob was a cherished friend and family member who will be sorely missed.
In lieu of flowers, the family wishes for donations to be made to the Human Rights Campaign (give.hrc.org).
A memorial service will be held on Saturday, October 12, at 1:30 pm, at the Federated Church, 76 Bell Street, Chagrin Falls, OH.
Share This Life, Choose Your Platform!