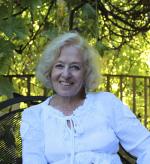 Barbara Carol Kelly passed peacefully surrounded by her family on Friday March 3rd 2023. She was 84 years old.
She is survived by her daughters Melanie Dion and Kellene Dion and her son Damian Dion. She had four grandchildren: Tanya Sadler of Idaho, Daniel Wamsher and his wife Meijing of California, Alexis and Alyssa Dion of Ohio as well as two great grandchildren Samantha and Weston (and Hayley on the way). She had many nieces and nephews.
Barb was known for her sense of adventure and had traveled extensively. She was crafty and creative and loved to garden. She lived an active lifestyle, teaching gymnastics and enjoying Jazzercise. She was a great ice skater, loved to roller blade and skied both in Ohio and Tahoe. She was a gym member until 2020.
She was musical and played piano and loved classical music but also enjoyed contemporary music. She never turned down a lunch date with her many friends, a card game with neighbors or visiting museums or artists with her Gallery Group. She loved a good road trip and carried scissors in her car to stop for wildflowers on the way to brunch or a Mohican canoe adventure.
She spent her life helping others as an ER nurse at Fairview Hospital for many years and she most recently worked at the Cleveland Clinic. She loved volunteering at the Gathering Place, a resource center with services for cancer patients.
Please join us in celebrating her life Thursday March 9th 2023 from 12 noon to 3 at The Woods Restaurant at 21919 Center Ridge Rd in Rocky River Ohio.
In lieu of flowers she would have appreciated a donation to The Gathering Place. They can be found at www.touchedbycancer.com
Share This Life, Choose Your Platform!