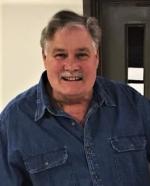 Dean Charles Kent, 69, of Middleburg Heights, was called home to be with his Lord and Savior,
Jesus Christ, on March 25, 2022. Born in Cleveland, Ohio on February 5, 1953. Beloved husband
of Phyllis, loving father of Kristal, Adam (deceased), Julie, Jennifer Olson (Alan), Michael (Layla).
Beloved Papa of Brooke, Nathan, Kelly, Brendan, Lyla, Ryan, Colleen, Kevin, Scarlett, Rosalie.
Another grandson, Levi Michael, will be arriving in late June. Dearest son of Jean Kent (nee
Lamparyk) and the late Eugene Kent and son-in-law of Cora DeCapite (Bosl, nee Sample) and the late
Andrew DeCapite. Dear Brother of Timothy, Sandra Furber O'Malley (deceased), Susan (Phil) Urban,
Barbara Gawloski (Raymond – deceased), Terri (Brian) Cleary. Brother-in-law of Andrea (Lyle) Hill,
Nancy (Tony) Rylow, William (Judy) Bosl, Gregory Bosl, Rick Bosl, Rebecca Bosl. Dear Nephew,
Uncle, Cousin and Friend to many.
Dean was a man who loved God. He was a good man, but he wasn't perfect. He would say, "I'm a sinner
like all the rest of us; the only perfect one died on the cross". He was absolutely right. Dean's greatest
desire was for all of his family and friends to have a relationship with our Lord and Savior, Jesus Christ,
so that he would one day see each loved one again.
Dean and his wife, Phyllis, were soulmates, lovers and best friends. They were blessed to have a
special love that often only comes once in a lifetime and flourishes. They were inseparable. Being
self-employed, they spent many hours together and did it well. Dean successfully ran his own carpet
and furniture cleaning franchise, Duraclean Kent's Craftsmen, Inc. for nearly 40 years.
Dean loved spending time with family & friends. He enjoyed gardening (flower & vegetable) and music
of all kinds (he had a wonderful voice). His love of Christmas and collecting antique ornaments grew
into a successful ebay business that he shared with his wife. The Christmas trees he decorated were
stunning and he collected many Nativity sets. He loved Christmas, but never forgot the real reason
we celebrate Christmas……the birth of our Lord and Savior, Jesus Christ.
He was an avid football fan of the Browns & Ohio State. Dean was outgoing and took every opportunity
to share his Christian faith with strangers or someone he just met. His sense of humor and laughter
were infectious and will be dearly missed by all who knew him. "Our loss is great, God is greater".
Dean was diagnosed with 4th Stage Lung Cancer that had spread to the brain in October, 2021.
He had a couple of radiation treatments and 2 chemo treatments that proved ineffective. He was
active until the last 2 weeks, when he began to tire easily.. God answered his prayer to go quickly
and peacefully. He only spent a day and a half away from home at the hospice facility.
There will be a Memorial / Celebration of Life Service on Saturday, April 23, 2022 at 11:00 am at
Park Hts. Baptist Church, 16189 Sheldon Rd., Middleburg Hts., OH 44130. The service will be
followed by a luncheon for the family. Dean's favorite color was purple. Please join us in wearing
purple in his honor.
For those unable to attend, the Service will be streamed live. Go to the church website:
www.parkheightsbaptist.com scroll down and click on "Watch the Service" .
In lieu of flowers, donations may be made in Dean's name to: Northeast Ohio SPCA, 9555 Brookpark Rd.,
Parma, OH 44129. Online donations: https://northeastohiospca.org/
Share This Life, Choose Your Platform!