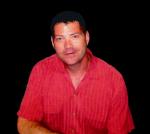 David Wayne Newton, 56, of Cleveland, Ohio passed away on September 23, 2020 after
a battle with chronic liver disease.
David was born on January 28, 1964 to James and Mary Newton in Houston, Texas.
After graduating from Nimitz High School in 1982, he went on to study at Abilene
Christian University. After leaving ACU, David moved to Tyler, Texas and began his
lifetime career in telecommunications. Within a short time, he started his own business,
Newton Consulting Services.
In his spare time, David enjoyed fishing, playing softball, and his ultimate passion
officiating basketball at the high school and collegiate levels.
David was preceded in death by his father, James Newton. He is survived by his
daughter, Erin Moore-Newton; his mother, Mary Newton; his brother, Mike Newton and
family; his sister, Kris Newton; his uncle, Russell Newton; his aunt, Jean Jackson; and
his aunt, Jo Ann Russell.
A memorial service for David will be held Saturday, October 10th at 2:00 pm at the
Church of Christ in Jersey Village, 8810 Jones Rd, Houston, TX 77065. In lieu of flowers please donate to your local Al-Anon, support groups for families and friends of alcoholics.
Share This Life, Choose Your Platform!