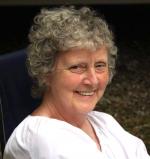 SHEILA ANN PARKER (nee Borden), age 70, died Wednesday, December 16, 2020 at the Villa Camillus Nursing Home in Columbia Station from COVID-19 after a long battle with Alzheimer's Disease.
Originally from Tuscumbia, Alabama, Sheila was born on January 13, 1950 to Lloyd and Mary Louise (Byrd) Borden. She was preceded in death by her beloved parents and grandparents, former husband Jim Parker, brother Robert Borden, and daughter-in-law Marie Parker. Sheila is survived by her loving brothers Lester and Marvin Borden; sons Johnnie, Justin, Jeremy, Shannon, and Aaron Parker; daughter-in-law Megan Parker; niece Victoria (Borden) Straight; grandchildren Ashley, Natasha and Joshua Parker, Morgan Reddy (Marc Marusa), and Matthew (Caitlin) Koon; and great-grandsons Braeden Parker and Lincoln Marusa.
On Wednesday, Dec. 23, at 10:15 a.m., a small graveside ceremony will be held before Sheila is laid to rest at Riverside Cemetery, 3607 Pearl Road, in Cleveland. Boots suitable for mud and snow are advised. Because of current guidance regarding the COVID-19 pandemic, attendees are asked to wear masks and follow social-distancing protocols.
Celebrate Life by Sharing
%MINIFYHTML664b56bd21d6b678025f1c084310f8944%

Share This Life, Choose Your Platform!