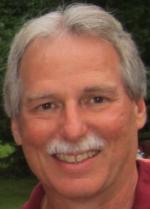 Joseph Michael Pilko, age 61, was born July 10, 1956 and passed away May 22, 2018 after an eight month battle with brain cancer. He is survived by his wife Gina (nee D'Abramo) and his children Eric (Becki) and Lindsay. He was the proud grandfather of Aurelia and Coraline, and a beloved uncle and cousin to many. He is the son of Mildred and the late John Pilko, brother to Alan Studnicka, Christina Wolfe (Tony), Gerald (Gina) Pilko, and the late Mary Cruz.
Joe was an amazing husband, father, and grandfather. He was married to Gina for 39 years. He devoted his life to his family, and enjoyed a satisfying career and many hobbies. The last 26 years of his career were spent at the Federal Reserve Bank of Cleveland, where he retired in 2016 as an IT manager. Joe was an avid fisherman who loved spending early mornings on a lake. Joe also loved golf, bicycling, woodworking, and riding his motorcycle. When he graduated from high school, he rode his bicycle from Ohio to California with two of his friends. He spent a lifetime cheering on the Indians and the Cavs. He often said that there wasn't enough time to enjoy all the hobbies he loved.
Joe was a "jack of all trades" who enjoyed tinkering in his basement workshop, and figuring out how to repair or build almost anything. He had a wonderful sense of humor and a thoughtful spirit. He relished being a dad and a grandfather. He could be found sharing a coffee and politics with his son, woodworking with his daughter in her shop, or playing and laughing with his granddaughters. He loved to travel with his family as much as he enjoyed sitting in his own backyard watching the birds.
Joe always thought life was good, no matter the circumstances. He was always content and full of gratitude for all that life had to offer. He leaves behind a legacy of love, wisdom, kindness, and humor. Those closest to him will be forever grateful that he was part of their lives.
His family is planning a celebration of life to take place later this summer.
Share This Life, Choose Your Platform!