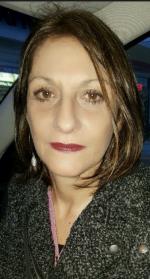 Don't cry because it is over; smile because it happened.
Dr. Seuss
Rami-Craig
(nee Rami)
Edwina Jean Rami-Craig, age 61, passed away on August 20, 2020 at her home in Brook Park Ohio.
Edwina was born in Cleveland, Ohio to Anthony and Loretta Rami [nee Fillar] on January 21, 1959. Edwina was dedicated to her two children, a caring sister to five siblings and a loving friend to many. She enjoyed camping and anything outdoors during her spare time. As per request, there will be no funeral services nor remembrance reception, but ask those to take a moment of silence and remember Eddy in your own way on your own terms – for that is how she lived life.
Edwina is preceded in death by father, Anthony Rami: brother, Anthony Rami: nephew, Anthony Rami
Edwina is survived by sons, Michael Anthony Craig & James Edward Craig: brother & sisters: Laura (Pat) McArdle, Valerie (Ralph) Stark, Steve (Debbie) Rami, Andrea (Jeff) Mullen: and aunt to many nieces and nephews.
The family wishes to extend our sincere thanks to everyone who has loved, laughed & cried with Eddy – this is not the end of her journey, rather it is just the beginning.
Share This Life, Choose Your Platform!