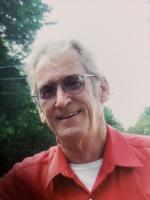 Elwood Lee Springer, 76, passed on November 24, 2021 due to health complications.
He was born to Raymond E. Springer and Ruth C. Bilger in Bellevue, Ohio on July 15, 1945 the first born of twins whom he is survived by. Elwood was one of 13 children by the couple.
Elwood married Cynthia L. Miller on May 4th 1969 and separated September 22nd 2002 after 33 years of marriage. Together they raised 2 children Dale L. Springer and Karen A. Springer. He is also survived by 2 Siblings, his twin sister Elaine and one other sister Rosella; Numerous Cousins and Nephews by all his siblings; 2 grandchildren, Earl Davis by his daughter Karen Springer, and Gabriel Springer by his son Dale Springer. He is preceded in death by both parents, 8 of his 11 siblings, 2 grandchildren, and his ex-wife Cynthia Springer.
Radarman 3rd Class Springer served his country in the Navy serving aboard the USS Essex. He was Honourably Discharged 1966 after four years one month enlistment.
Elwood was once a gifted woodworker and worked hard to support his family, taking odd jobs and building cabinets while working at Routh Packing Company as a butcher. Later in life, he moved his family to Newberry Springs California and took up work at a Military Base near Barstow. When the base closed down, he moved to Vegas to become a Blackjack Dealer where he worked until eventually retiring back to his home state Ohio in 2009 where he lived until his death.
Share This Life, Choose Your Platform!