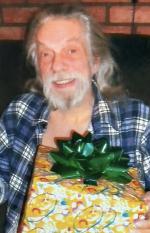 Robert " Sal " Sullivan
September 2, 1946 – December 13, 2021
Sal was born in Cleveland, Ohio. He is the son of Jack Sullivan Sr and Doris Sullivan ( Crossland ) Both deceased. He was preceaded in death by his Brother Richard L. Sullivan. Sal is survived by a Brother Jack Sullivan Jr. ( Carol Sullivan ) of Strongsville. Sal is the father of Jennifer Sullivan of Streetsboro.
Sal had a lifelong interest in motorcycles and had several biker friends that socialized and checked on him regularly. Sal did not have a lot of material things in life , but was always wilingto help somebody when he could. Sal was a beliver in Jesus Christ, and the gospel.
Sal, give Mom, Dad, and brother Rick a hug. Until we meet again Your brother Jack.
Share This Life, Choose Your Platform!