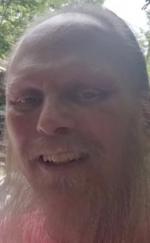 Andrew J. Valek, Sr., age 63, of Brookpark, Ohio, passed away peacefully at his home on the evening of January 9, 2023, after a hard-fought battle with cancer.
Andrew was born on April 17, 1959, in Cleveland, son of the late Richard Sr. and Adelaide (Kolman) Valek.
Andrew was a proud member of the United States Marine Corps and was honorably discharged in 1981.
Andrew married the love of his life, Annette (Sabatula) Valek, in Shaker Heights, in 1985, and enjoyed 37 years of marriage.
Following the military, Andrew spent many years working as an Elevator Inspector, eventually retiring from the City of Cleveland.
Andrew enjoyed spending time with his children and grandchildren, riding his bike, hiking, and going on fishing trips with his nephew, Rich. His grandchildren held a special place in his heart.
In addition to his wife, Andrew is survived by his children, Andrew Jr. (Ashley), and Theresa (Steve) Gaetano; grandchildren, Kayleigh, Ryleigh, Gabby, and Paisley; sisters Nancy and Carrie Valek; brother, Larry Valek; nephew, Richard Valek; and niece Michelle Pazicni.
In addition to his parents, Andrew was preceded in death by his brother, Richard Valek, Jr.
Visitation will be held from 4pm-6pm, Thursday, January 19th, 2023, at Malloy-Esposito Celebration Center, 6384 Pearl Road, Parma Heights, OH 44130.
Share This Life, Choose Your Platform!