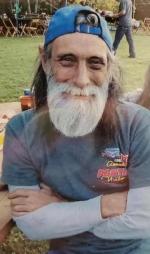 John Richard "Fargo" Valoven, 64, of Cleveland, Ohio passed away in the comforts of his home on October 9, 2020.
John was born on September 15, 1956 in Cleveland, Ohio. He is the son of the late Peter Valoven.
Throughout his life, John enjoyed bowling, throwing darts, building model cars & ships, going to the racetrack, carpentry, and watching live sports. But most of all, John spent most of his free time in an area known as "Duck Island" with family and friends.
John was always known as being a very quiet person but he had the biggest heart and would do anything for anyone. He will truly be missed for his kind heart and infectious smile.
John is survived by his daughter, Tiffany Valoven; sons, John Valoven Jr. and Anthony Valoven; sister, Dianna (Roger) Hatfield; brother, Robert (Debra) Valoven; life long friend, Tommy Turner; 2 granddaughters; and many nieces, nephews, and extended family.
Due to the current pandemic, there will be funeral services at this time. A celebration of life will be scheduled at a later date.
Share This Life, Choose Your Platform!