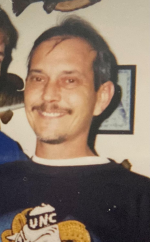 Ladd York, 67, of Westlake, passed away on May 8th, 2022. Ladd was born July 30, 1954 to the late Rose and John York in Cleveland. He is survived by his daughter Traci York (Joe Cermak), grandson Bryce York and his cousin Robin (Jim Chase). Ladd was preceded in death by his son Rudolph York.
Ladd graduated from Central Catholic High School at 16 and had completed 2 years of college at Cleveland State for Engineering. Ladd worked for Kauffman Container for 39 years until retirement.
Ladd loved to fish, collect coins, stamps, and sports cards. He loved history, astronomy, music, and movies. Everyone that met him loved him and often referred to him as "Ladd the Dad." He was smart, kind and had a sense of humor.
Celebration of life will be held at a later date.
In lieu of flowers, donations can be made in Memory of Ladd York to:
O'Neill Hospice
605 Bradley Road
Bay Village, OH 44140
Share This Life, Choose Your Platform!