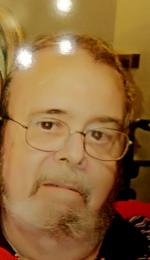 Donald L. Fredgant, 72, passed away with his family by his side on November 21, 2019 in Cleveland,Ohio.
He was born in Granite City, Illinois to Morris Fredgant and Helen R. Breare Fredgant. He graduated from Wakefield HIgh School in 1965. He graduated from the University of Tampa in 1969. It was there that he met Nancy Clark from Wilmington, De. They married in1969 and moved to Quincy, Florida. He taught 9th grade history at Carter-Parramore. He was also an antiques dealer specializing in old medicine bottle digs.
He moved to Cleveland in the early 1980's with his second wife Doris Matthey. He held several jobs. He was the proud owner of Antiques at Hall House on Detroit Avenue in Lakewood, Ohio. He was a published author of several antique books.
He was predeceased by his parents, his wife of 38 years, Doris and sisters-in-law Marilyn and Janice.
He is survived by his daughter Patti Fredgant-Yost and son-in-law Kenneth J.(Jeff) Yost and granddaughter Sasha of Wilmington,Delaware. He is survived by his ex-wife Nancy Fredgant of Wilmington,De, close friend Pat Warrick of New Jersey, niece Cindy Vagi,cousin Jim Cooper from Colorado, cousin Cindy Rodriguez from Arizona, cousin Russ Lipton from Washington, cousin Beth Jurns from Cleveland, cousin Susan, from Baltimore,Md and several Fredgant and Breare cousins.
A memorial service will be planned for 2020 in the Cleveland area.
Share This Life, Choose Your Platform!