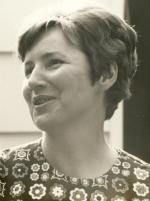 Dorothy Jean Hart, 95, of Main Street Care Center (Sprenger Health Care System), Avon Lake, passed away on Easter Sunday, April 12, 2020, of Corona Virus 2019.
Dolly was born July 5, 1924 to Mayme (Bailey) and George Albert Reimer, at Deaconess Hospital in Cleveland, Ohio. She grew up on S Boone Road, in Columbia Station, Lorain County, graduating Columbia High School 1942 as an excellent student, cheer leader and musician. She worked that summer as a "Rosie the Riveter" at the bomber plant (todays IX Center), and then attended Bowling Green State University as a music major, and Oberlin Business School.
Dolly married Robert Beckwith in 1944, living in Berea, Avon Lake, where she was active in the Avon Lake Players, and in Bay Village. The couple moved to Avon Lake in 1950, as her husband Bob went to work as a manager for his father, Fred Williams who owned Williams Ford of Avon Lake. She married her second husband Arthur Rogers of Elyria, proprietor of Rogers Photography Studio. They bought a Cessna 172 and got their pilots licenses and were the first husband and wife team in Lorain County to do so. Their air travel included trips to Florida with each flying half way. She also worked as a real estate agent during these years. Dolly enjoyed piano and gardening and traveling in the Cessna and their RV. They lived in Carlyle Township with a second home at Cinnamon Lake in Ashland County. Her last husband, of twenty five years, was Martin Luther Hart. Dolly and Martin lived in Port Charlotte, Florida and also traveled widely in North America in an RV. Following Martin's death in 2014, Dolly returned to Ohio residing at The Gardens at Westlake until late 2019.
Dolly was predeceased in death by her husbands, and her brother and sister in law James and Jodie Christensen. She is survived by a son Steven Beckwith (Frances) of Bay Village, Ohio, and a daughter Gail Beckwith of Elyria, Ohio, step daughters Virginia Rogers Thome (deceased) of Olympia, Washington, Carol Rogers Strobel of Eugene, Oregon, Susan Hart Southgate (Don) of Danielsville, Pa and Priscilla Hart of Punta Gorda, Florida, grandchildren Paul (Kate), Robert, and Steven Beckwith of Bay Village, Ohio, and step grandchildren Janine Gates of Olympia, Washington, Steve Strobel (Kyle) of Hawaii, Mike Strobel (Ann) of Bowling Green, Ohio, David Strobel (Serena) of Eugene, Oregon, Troy Southgate (deceased) and Martin Southgate of Danielsville, Pa, and great grandchildren Anne and Thomas Beckwith of Bay Village, Ohio, and step great grandchildren Jiana Lee Hook and Tristan Gates of Olympia, Washington, and step great great grandchild Jack Lee Henry of Olympia, Washington.
Due to the Corona Virus, a memorial will be held in the future. Dolly's ashes will be interred with her parent's Mayme and Svend Morris Christensen, at Lakewood Cemetery, Rocky River, Ohio and also in Sarasota National Cemetery in Florida, with her late husband Martin L Hart.
Share This Life, Choose Your Platform!