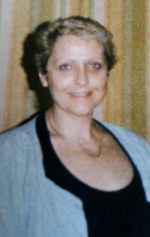 Proud mother of Kevin, Keith, and Heidi. Devoted grandmother of Elizabeth (TJ), Keith jr, and Tony. Great Grandmother of Leo, Elias, and Josiah.
Our Mother was always quick to boast about successfully raising three kids on her own, with very little help. She's a stealer example of perseverance and resilience.
Her passion to drive, and a "heavy right foot" assisted her from one job to another for decades. She always choose to have a stick shift car, and never turned down a ride on a Harley.
Within the little spare time she had, you could find her at Wallace Lake, Vermillion, And how she loved to worship the sun at the Ocean. She never missed a Browns game, and couldn't wait for the next, she was of the loyalist of die hard fans. She was also proud, and thankful of her Irish heritage, and wanted everyone to know. She was never without a Shamrock dangling from her body, or a symbol on her front door. Any animal could find her soft spot, even if they weren't Irish. She always had a dog, or a Kittie, that usually ate better than her.
Over the last twenty years she battled numerous, and extreme health issues that left her bed ridden for her last three years, in addition to never recovering from the loss of her mother over thirty years ago. Its comforting to know their together again in the pain free Paradise God promised.
Share This Life, Choose Your Platform!