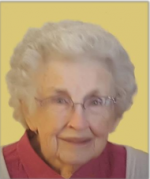 Ruth Michelich, 92, passed away June 15, 2021 while a
resident at Westlake Village Skilled Nursing.
She was born May 17, 1929, in Springfield MA, and was
married June 8, 1953 to Anton John Michelich of Westlake
Ohio. They built a house on a section of the Michelich
Family farm located on Detroit Rd Westlake and made it their
home while raising their 4 children, Scott, Ronald, Gregg,
and Jay. In 1981 they moved to their current residence on
Clark Parkway.
Ruth Michelich is survived by her husband John Michelich of
Westlake and 3 children, Scott (Kathleen) Michelich of
Morrow Ohio, Gregg (Vanessa) Michelich of Broadview
Heights Ohio, and Jay (Debra) Michelich of Westlake Ohio.
Her son, Ronald, preceded her in death in September 1987.
She is survived by 5 grandchildren, James (Nicole) Michelich of Naples Florida, Alan (Laura)
Michelich of Seattle Washington, Andrew Michelich of Chicago Illinois, Connor Michelich of
Idaho Falls Idaho, and Ashley Michelich of Westlake Ohio. Her granddaughter, Apphia,
preceded her in death in December 2006.
She is survived by 2 Great Grandchildren, Triston and Colton Michelich of Naples Florida.
Ruth graduated from Cleveland Heights High school in 1947 and received her BA in Education
from Bowling Green State University in 1951.
She was a teacher in the Westlake school system from 1953 until 1987 with a break to raise her
family.
Ruth and John have been active members in their community since their marriage and in 1971
received the honor of being awarded the title of Mr. and Mrs. Westlake.
They have been members of Westlake Church of the Redeemer since 1954.
In Lieu of a funeral service the family is hosting a Memorial Reception on:
Sunday, June 20th 11:30 a.m. – 1:30 p.m.
Community Room at the Westlake City Recreation Center
28955 Hilliard Blvd, Westlake, OH 44145
Sandwiches and refreshments will be served. This is designed as an informal time to be
together to celebrate the life of Ruth Michelich.
The family requests that Memorial contributions be made to:
The Brain & Behavior Research Foundation
747 Third Avenue, 33rd Floor
New York, NY 10017
bbrfoundation.org/donate
Or to Church of the Redeemer, 23500 Center Ridge Rd, Westlake, OH 44145
Share This Life, Choose Your Platform!