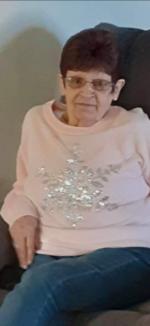 Norma Jean Zerecheck of Cleveland, OH, passed away Sunday, June 21, 2020.She was born January, 14, 1944 in Clarksburg, WV. Daughter of the late Elisa Iona Swiger Hadox and Robert Hadox Sr.
Norma is survived by her children Christine Osborn of Clyde OH, Nicole Zerecheck, Richard Zerecheck Jr. both of Cleveland,OH and David M. Zerecheck from Willoughby OH. also Justine Smith and Wally Gorseline, also four grandchildren, and eight great grandchildren. Surviving siblings include Mary Miyashi of Cleveland OH. Phyllis Parker, Nancy Morgan, Kim Riddle, and Dorothy Turner all of Clarksburg WV. She was preceded in death by sisters Beverly Dillon, Regenia Broadstone, Marsh Dawn Taylor, and Sandra Bunnell, and brother Donald Hadox. There will be no public services per her wishes. Online condolences may be sent to malloymemorial.com.
Share This Life, Choose Your Platform!